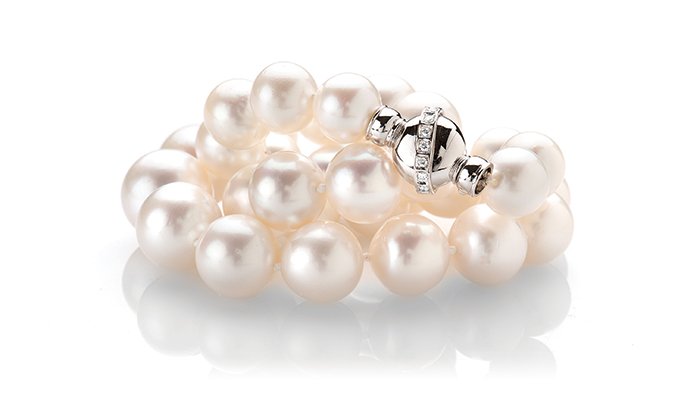 Since the dawn of mankind Pearls have been held in awe as one of the world's most captivating natural gems. The birthstone for June, Pearls exude a delicate feminine beauty which has universal appeal; a good quality Pearl necklace can be a treasured and is a fashionable addition to your jewellery collection.  Pearls can adorn almost any outfit exquisitely and with the right care they will last you a lifetime.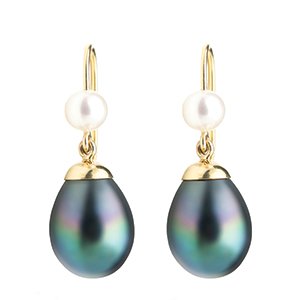 References to Pearls can be found in religion and mythology worldwide, revered in ancient Egypt and Rome for different reasons and cherished by nobility in the Dark Ages. The most ancient reference to Pearls comes from an ancient Chinese book dating from 2,350 B.C.
Until the early 1900's natural Pearls were only attainable by the very wealthy, but from the 1940's to the present Pearls have become more readily available owing to the discovery that Pearls could effectively be farmed from Oysters.
In nature an Oyster or Freshwater Mussel forms a Pearl as a defence mechanism against unwanted particles which find their way into the shells, such as a grains of sand. The irritants are coated over time with very thin alternating layers of "Nacre" and a horn-like substance called Conchiolin. These layers build up over time to form a beautiful soft, glowing natural Pearl, a rarity indeed.
This natural process is very much the same with Cultured Pearls, except the irritant introduced into the Oyster is a Mother of Pearl Bead; however from then on the growth of a Pearl is still a slow and natural process resulting in a gems of true beauty.
There are many types of cultured Pearls which are used in jewellery today, Freshwater, Akoya Pearls, South Sea Pearls and Tahitian Pearls, the latter actually being cultivated off the coast of the islands which make up French Polynesia in the middle of the South Pacific Ocean.  Heidi Kjeldsen Ltd has an excellent array of all these different types of Pearls.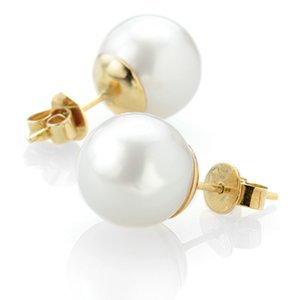 South Sea Pearls cultivated in the waters off Australia, Indonesia, the Philippines, Myanmar, Japan and Thailand are among the rarest and most valuable Pearls available in the world today, and you can view some very fine examples at Heidi Kjeldsen Ltd.
The Tahitian Pearls are cultured from the 'Black Lipped Oyster' cultivated around the islands and atolls of French Polynesia. These Pearls can grow up to 18mm in size, and Tahitian pearls possess some of the most exotic colours of any Pearl, although often thought of as black they cover a spectrum of colour ranging from creamy white and grey through very regal greens, yellows, iridescent peacock and finally a deep lustrous black.
Pearl experts believe that Akoya Pearls possess the highest lustre of all cultured Pearls. The waters in which Akoya Pearls grow are cooler than those where other cultured Pearls are grown. This causes Akoya Pearls to develop their Nacre coating more slowly and with a uniform structure to the crystals, which enhances the lustre.
Pearls are delicate and can easily lose their lustre or become discoloured if they are not looked after.  Heidi Kjeldsen offers a professional Pearl necklace restringing and cleaning service to preserve your pearls in the best possible state.  Heidi recommends that your pearls are restrung annually or more if the silk becomes discoloured, as the bacteria will actively destroy the Nacre around the drill holes, hastening the deterioration of your pearls.  Heidi also double knots the silk to ensure your pearls do not rub against one another and so become damaged.
At Heidi Kjeldsen Ltd.'s showroom in Mill Street, Oakham you will see a stunning collection of high grade Pearl jewellery from earrings to necklaces and bracelets for you to choose from.  Heidi can also work to your specifications and design a bespoke piece of Pearl jewellery which is just perfect for your special occasion, outfit or gift.